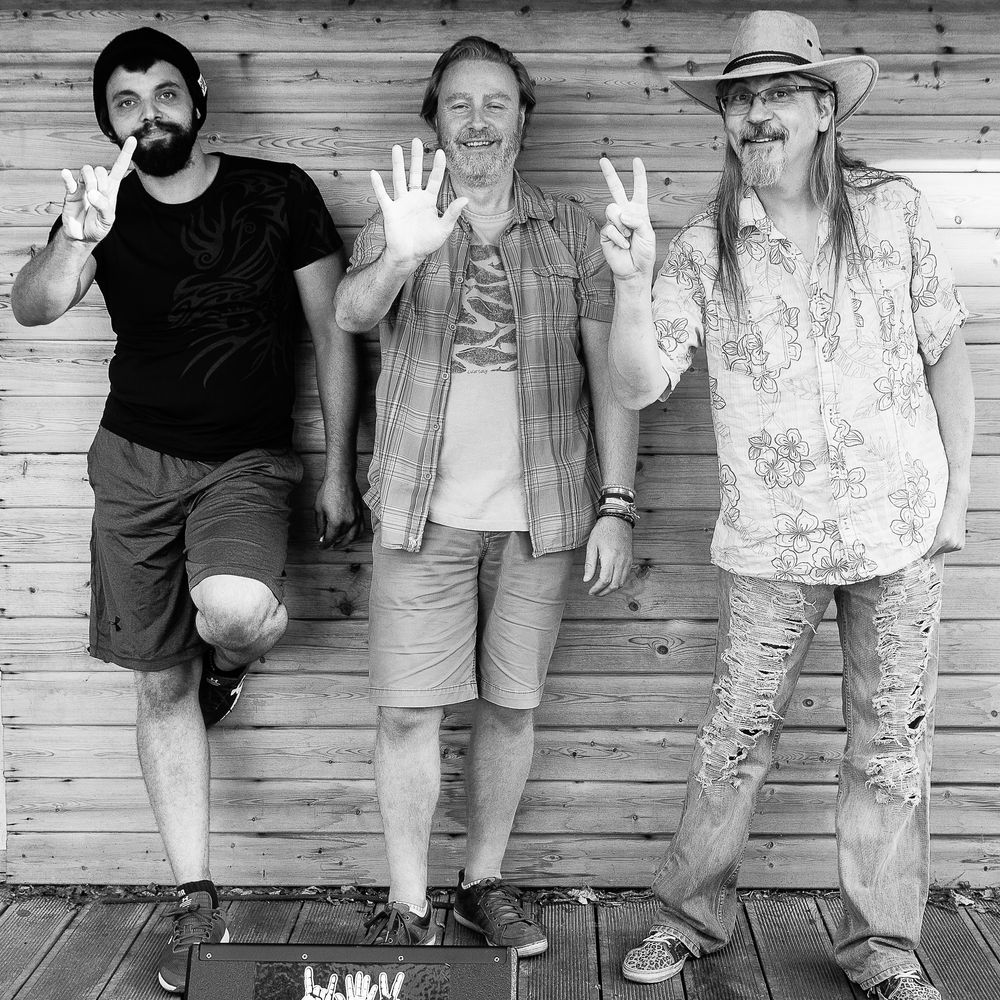 Rock Paper Scissors
About us
Jim formed Rock Paper Scissors back in 2015. Going through several line up changes the band settled on its current power trio line up in July 2020. 
Rock Paper Scissors are a rock band with the unique twist of only playing pop songs. We take the pop tunes that everyone knows and convert them into rock extravaganzas! Artists such as Kylie Minogue, George Michael, Mylie Cyrus, Abba etc get the full rock treatment!
We are happy to bring the party to all venues throughout the UK and beyond.
As standard we are a 3 piece rock band but are equally comfortable performing in a 3 piece acoustic format or acoustic duo whilst maintaining our pop to rock style and can be flexible to fit in with the space in your venue or your requirements.
We offer a range of services including performing in pub gigs, festivals, weddings, private parties and a reputation for ALWAYS delivering.
Jim
Vocals & Bass
Jim has been in an array of bands in the UK and America. He is the ex Tortilla Army singer/guitarist.
When not fabricating nonsense, Jim plies his trade as the lead vocalist and bass player. Various line up changes meant a swap from guitar to bass which is where he is happiest! 
His background as a guitar player brings a unique twist to his bass playing that has a perfect home in the power trio format.
A fantastic musical ear and incredible voice, Jim is never happier than when he has a microphone and crowd in front of him!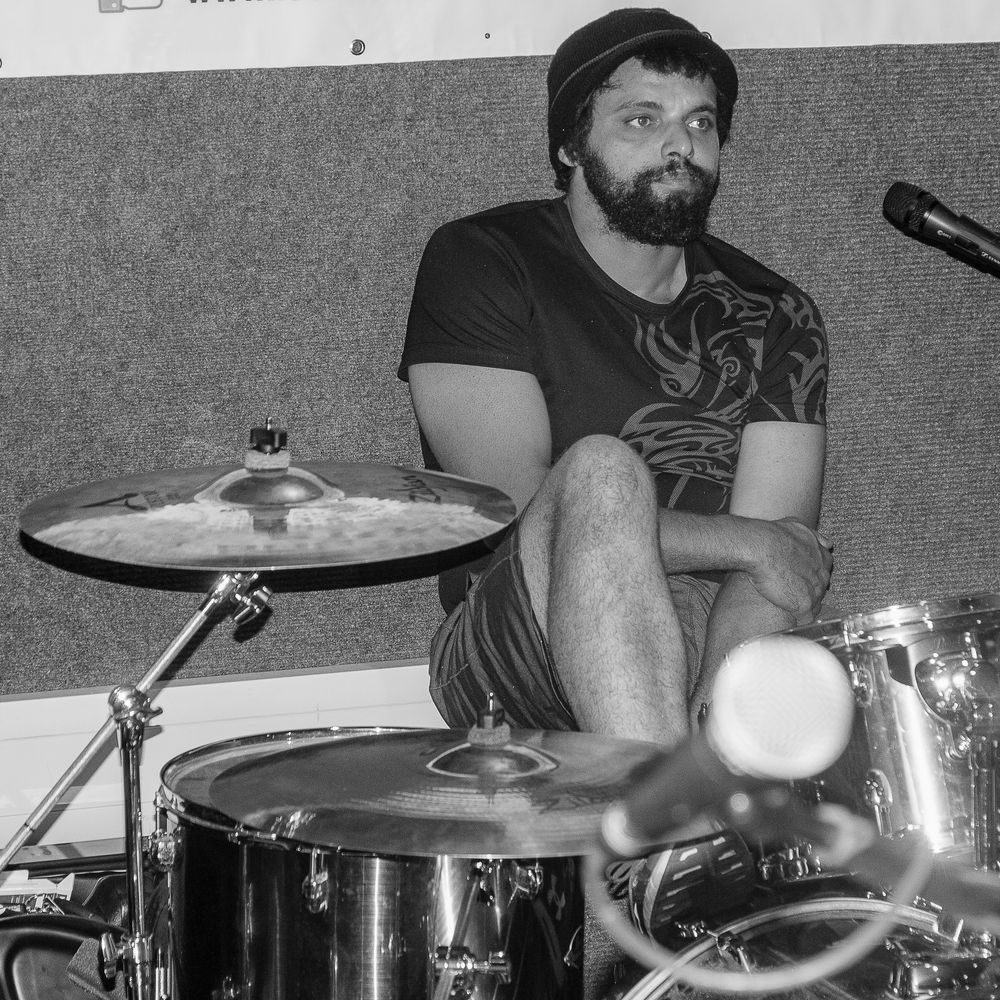 Kris
Drums & Vocals
Kris (ex Struck/Down bass) was recruited by Jim in 2016. Originally approached as a bass player, Kris fancied the tub thumping duties which is a good thing as that's exactly where we like him.
Kris provides the heartbeat of the band and creates the unique Rock Paper Scissors feel.
A great multi-instrumentalist, he brings a musicians ear to the job and also sings like a legend too which is nice.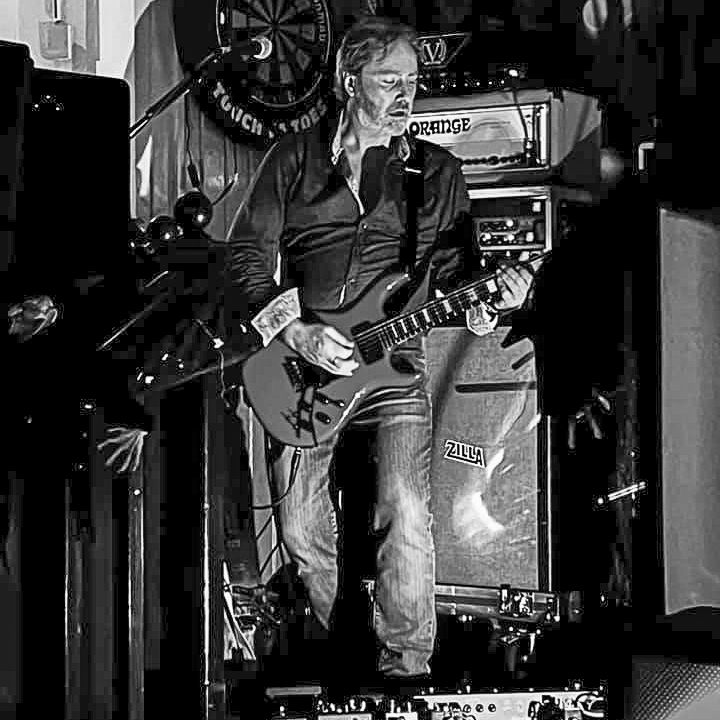 Theo
Guitar & Vocals
Theo (ex Mothers Ruin) joined Rock Paper Scissors in July 2020. Theo is a classically trained guitarist and pianist and can play in a variety of styles.
As with Jim & Kris, his great multi-instrumentalist background brings a musicians ear to the job and his singing adds 3 part harmonies to the band.
Theo loves the challenge of coming up with guitar parts for songs that don't typical have guitar, whilst retaining the essence of what makes the song great in the first place. He is never shy of throwing in some 80s/90s shred guitar for good measure as well!